Not much happening in The Pink Room - trimmed the rest of the half-square-triangles for "Happy Scrappy Baskets"
and laid out charm squares for another "Bradley Street" quilt using these new "Safari Life" fabrics I bought from
Karen
. They will make a fun cot quilt.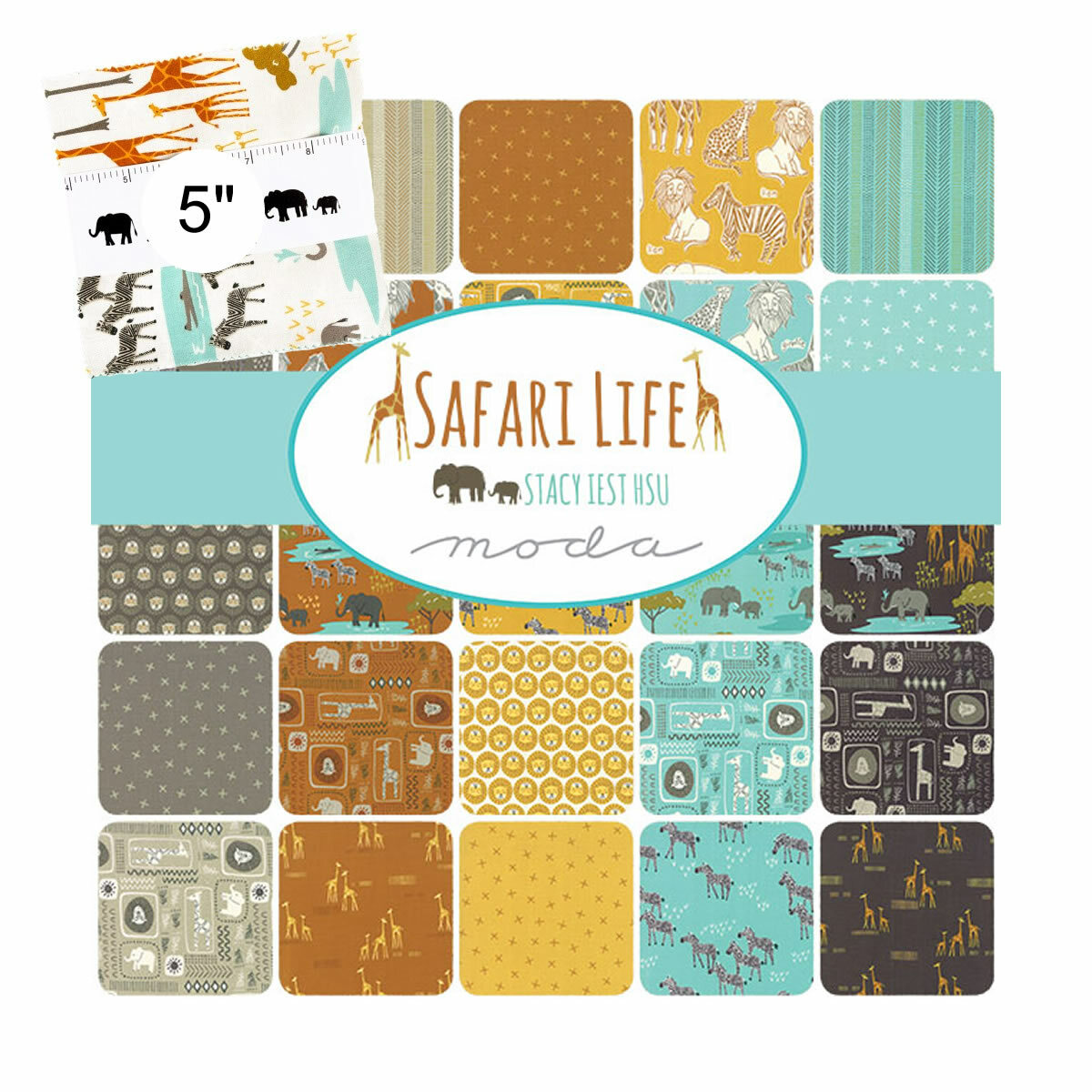 The rest of my spare time I've actually been stitching blocks for the newest Sweetheart's quilt - running very behind on this one as he's almost four months old. Three large and two smaller stitcheries to go.
On Saturday night, along with Tania and her son, I went to see "Sweeney Todd" starring the wonderful, superstar Anthony Warlow. Could never say that this is a favourite musical (Sondheim's music is always so jarring - I was hanging out for a nice melody) and the subject matter is so very gruesome, but Anthony Warlow was sensational. Lynell, Robyn and I have tickets to see him in "Jekyll and Hyde" in November and I'm looking forward to that show - it's a one-off concert version in Sydney.
Yesterday afternoon Mum and I went to the pictures to see "Red Joan" - I enjoyed this suspense movie. Judi Dench is always good value. Looked up the real "Red Joan" afterwards - she was much more involved in espionage than depicted in the film.